We received our samples and set up a photo shoot with our friend, Kacia. The dress looks AMAZING on her beautifully melinated skin :)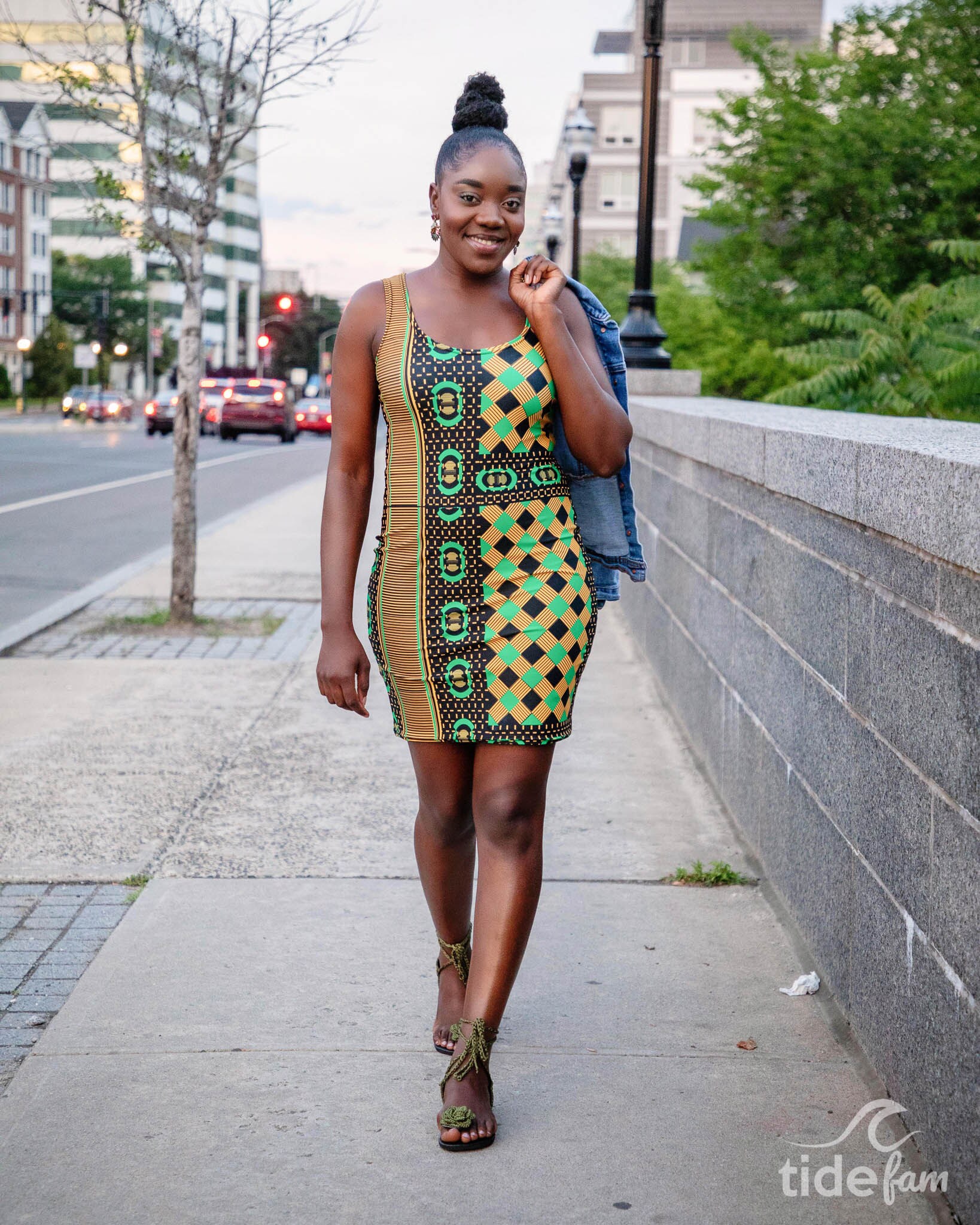 I love how the colors are so vibrant. Heads will definitely turn when you enter the room in this bad boy!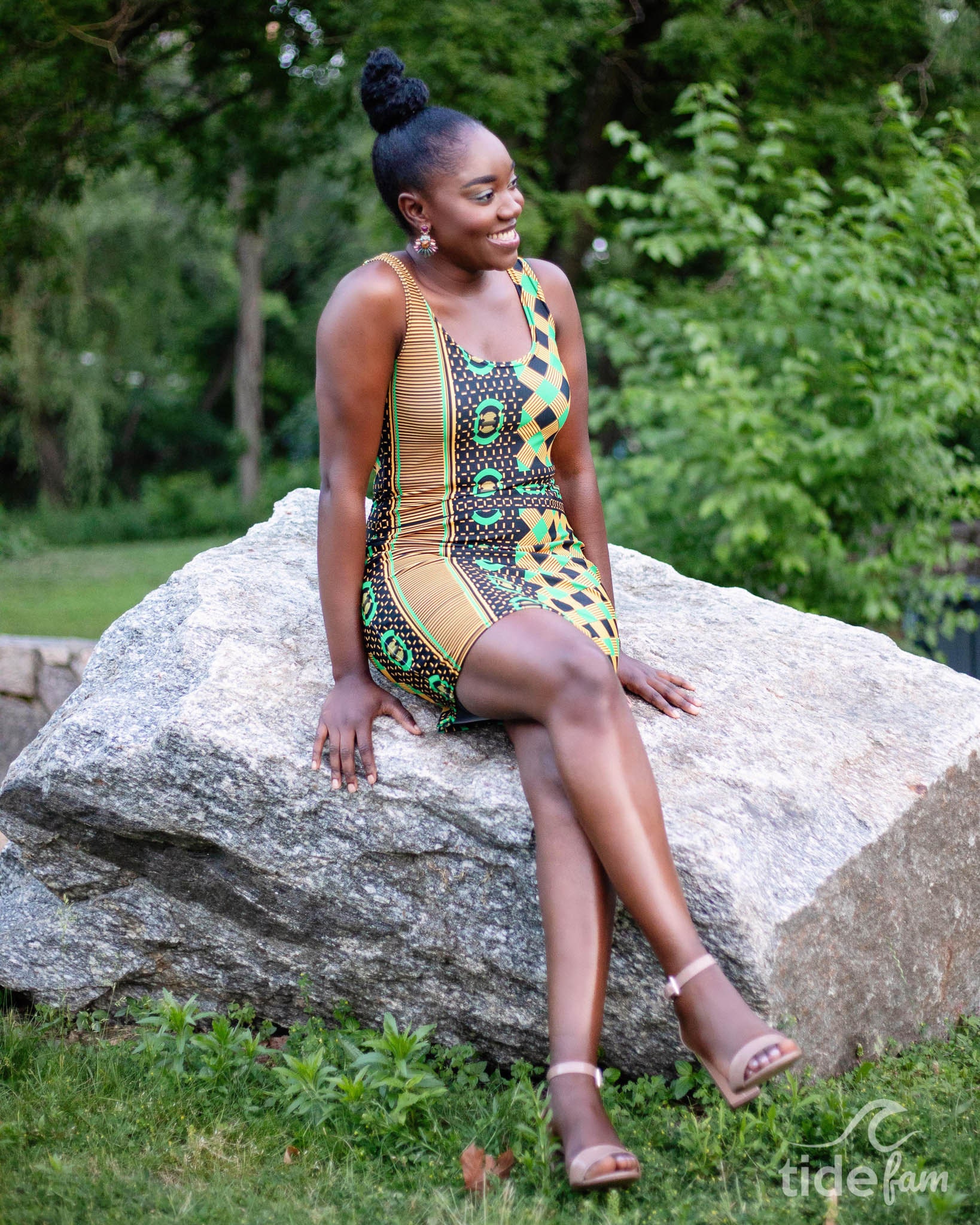 This dress is perfect for the woman who loves to show off her curves. It will also be a good fit for a pregnant woman who doesn't want to wear the typical-looking maternity dress. Just be sure to go one size up so your bump can be nice and comfortable.